Poor documentation is costing more than you think.
People are frustrated and hopeless as they struggle to live everyday with an injury.
It's wasting your time and energy. It's bleeding into your time off at home. Chewing up your weekends and hurting your most important relationships.
What Can Outstanding Documentation Do For You?
There are so many benefits you'll appreciate.
alarm_on
Save Time
With the right software and processes, you'll be more efficient, only documenting the metrics you need.
accessibility
Get Your Life Back
You'll appreciate how the right systems in place free you up to do things you actually like doing.
spa
Eliminate Stress
No more letting documentation crowd out your best thoughts and relationships.
verified_user
Stay Protected
When you have the right information on file, you protect your patients and your practice.
We spend years in college learning to be the best chiropractor we can be.
Hours upon hours are spent studying anatomy, physiology, neurology and the rest. We practice giving each other adjustments until our hands are swollen. We get good at adjusting patients - really, really good.

And then we finally get into practice. Real patients. Real miracles.
Most chiropractors would much rather spend their time learning a new method of treatment than on how to document properly.
We all know that we have to document better.
The question is, "What exactly DO we need to document and HOW can we do it quickly and affordably?" Got Documentation is the work of Dr. Gregg Friedman. He has spent the last two decades raising the profile of the chiropractic profession and helping individual chiropractors master their documentation.

Gregg believes that by improving their documentation, a chiropractor can improve their lifestyle, reach more people, and even improve the reputation of chiropractors all around the world.
Attend A Got Documentation Seminar
Chiropractors can master their documentation. This is the first step to gaining respect in the medical community that we deserve. Equally important, excellent documentation will help you organize your practice, track your patient's progress and appease the demands of of all the various regulations and requirements.
You'll be amazed just how quick and simple it is to track current and past data regarding pain and function.
Gregg Friedman is passionate about educating chiropractors about what to document and how to document.
This website exists to let you know when and where he'll be teaching his tools. It also gives you some tools to help along the way. He personally uses every item that is mentioned on this website in his practice. He knows what it takes to document exquisitely well. He knows how to do it fast and cost-effectively.
He can do the same for you so that you can focus more on treating patients and growing your practice.
Where Dr. Gregg Has Been Featured: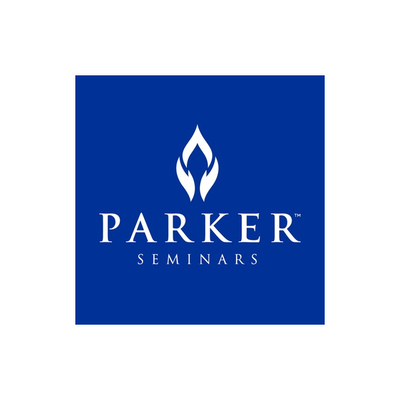 "This is the BEST seminar I have ever taken on documentation.
Oh how I wish I had this information long ago. I found out about Dr. Friedman through his many helpful comments on various FB pages and I am so glad. Everyone should take his seminar. The class is interesting, entertaining and full of useful information!"
- Dr. H.D., California
"Dr. Gregg Friedman's Seminar, Got Documentation, provides the practicing Chiropractor, new or old, with the security of doing things right when it comes to creating objectively defensible and ethical documentation.
When a 12 hour CEU Approved Documentation Seminar sounds like a long arduous root canal, Dr. Friedman keeps you well entertained
with his online presentation as well as interactions in real time with the live online feedback. This experience makes state
relicensing a breeze and takes any anxiety out of investing your time, particularly because this Seminar delivers & is worth
it."
- Dr. J.G., California
"I really, really loved your webinar and the videos were super fun as well.
I've been a D.C. for 20 years, I'm a single mom, raising my girl and now wanting to get back in the game a little bit. This metrics system makes so much sense to me and the OAs takes soooo much worry and pressure off me, now to implement the new system...thank you so much for your years of knowledge, I really appreciate YOU!!!!"
- Dr. M.R., Washington
"Dr. Friedman is Amazing!
I was nervous with being a new grad and thought he was going to tell me everything I was doing was wrong. He in fact did not do this at all! He has a true passion for chiropractic and wants the best for the profession. I loved learning from him over the weekend and he has set the bar high for all my CEU courses as this was my first one! Who knew 12 hours of documentation could be so fun? Thank you Dr. Friedman for the invaluable information!
- Dr. B.I., South Carolina
"Your course should be mandatory for all chiropractors and chiropractic students.
I've been to a lot of seminars over the past 23 years and I've never seen anything quite like this before. Thank you for putting all of this together."
From Feeling Constantly Overwhelmed To Getting Your Documentation Under Total Control
Here's How You Master Dr. Friedman's System
Attend A Seminar
You'll be inspired and equipped by Dr. Gregg as he shares his years of getting it done right. Learn The System and Tools
You'll soon discover how the right documentation helps you feel like you've got your life under control, inside and outside of the office.
Master Your Documentation
A well-run office will be part of your launch you to getting the credibility you deserve.
Don't Let Documentation Take Over Your Life
Let's make it one of your best growth tools rather than the bane of your practice.
Attend An Event